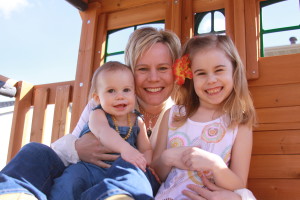 Dr. Barb Schellenberg (Bjerken)
Chiropractor
I was born and raised in Moorhead, MN.  I graduated from Moorhead High School in 1993.  I furthered my education at Concordia College, Moorhead from 1993 to 1997.  While in high school and college, I pursued my passion as a figure skater and also as a figure skating coach with the Red River Valley Figure Skating Club.  I continued my education in Bloomington, MN at Northwestern College of Chiropractic.  Upon graduation at NWCC I decided to move back to Moorhead and started my own business, Life Chiropractic Center, which I loved and enjoyed.  I then sold the practice to pursue a marriage and dream to live in Arizona.  There, I was a stay at home mom with our first daughter, Ceydee.
After having 6 ½ years in the desert, we decided to move back to family.  So, here we are!  We are opening our hearts and hands once again to the wonderful community of Fargo-Moorhead and surrounding areas.
Our practice is in Osgood, Fargo in the Town Square Village.
My passion is helping families achieve optimal health, naturally.  I use a very gentle form of balancing the spine because the majority of my practice includes pregnant women and children.  My continuing education includes pediatric care, pregnancy care, cranial balancing, homeopathy, nutrition, emotional release work, toxicity issues (including vaccination toxicity), Koren Specific Technique (KST), Neuro-Emotional Technique (NET) and I am certified in Webster Technique.
I approach health issues by asking the body what the highest priority is in helping a patient.  What that means is, through a simple muscle testing technique, I can ask your body (or your child's) what is at the root of your/their health challenge.  In my experience, the majority of health challenges can be broken down into 3 causes:  physical, mental/emotional (suppressed emotions) and biochemical (nutritional deficiency, toxicity, hormone imbalances, etc.).  Once we identify which challenges you or a family member are facing, we can start the process of healing!
I look forward to helping you and your family!